Starting my own business as a single mum gave me my confidence and self esteem back.
And that's why I want to help as many single mums as I possibly can to start their own business too.
Starting a business as a single mum is not easy but it IS possible! And my book How To Start Your Own Boss As A Single Mum, written for women who want to achieve their own version of economic independence, is packed full of invaluable advice, plus countless practical hints and tips.
The book also features the inspiring stories of other single mum entrepreneurs, as well as those of their children, who talk of the positive impact their mums have had on their lives.
When I started my first business on my own, my son was just 8 years old. He's now 20 and has gone off to university.
It wasn't easy, but we made it work. And you can too!
If you want to start your own business but have no idea where to start, this book will definitely help.
"What a great book! So good to know that you're not alone and trying to juggle everything. It can and does work!"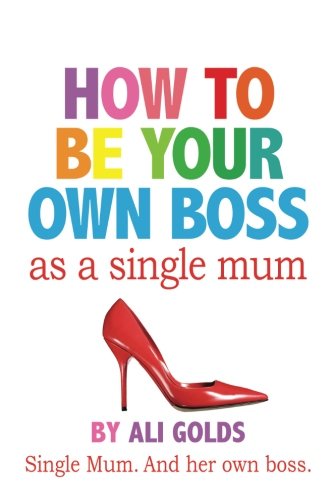 Two subscribers will be chosen at random at the end of March, and will be notified by email.
Please note - by signing up, using the above form, you are giving me permission to add you to my list and send you a weekly email with business-related tips and offers.